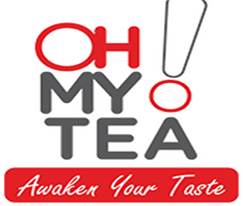 Oh My Tea!
Franchise Fee: $25,000
Royalty: 6%
Total Investment: $184,700 - $331,800
Can Be Home Based: No
Founded: 2019
Franchised: 2022
VetFran Member: Yes
Investing in Oh My Tea! will see you investing in a profitable business venture and growing market share that will reap the fruits of your labor long term. Your success is our success, which is why it is essential for us that you adopt our mode of operating through our comprehensive training program. This program will detail the ins and outs of the business while also educating you on some of the best industry practices. To further your career, we'll also be there to support you every step of the way. If you've ever wanted to have your own business, this is the chance you've been waiting for. Oh My Tea! is opening doors to business-minded individuals and entrepreneurs who want to build upon our concept in other communities. We hope to deliver an excellent experience by creating an empowering environment where people are inspired to be the best of themselves. Now, you can be a part of our journey. Contact us today to learn more about this exciting opportunity!